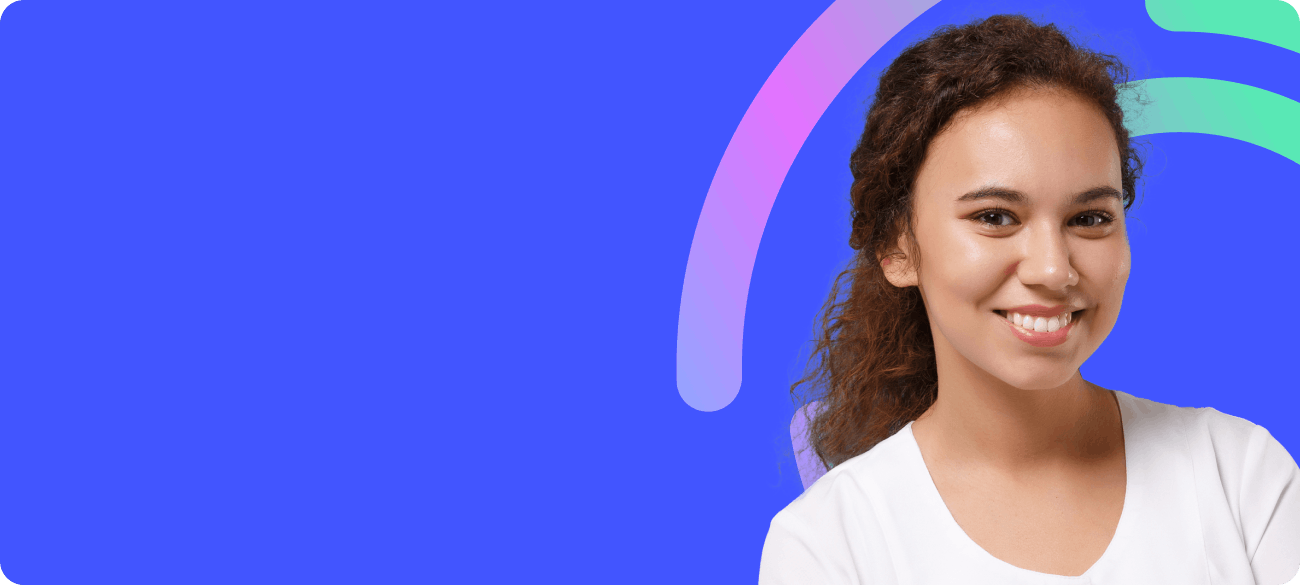 Build your campaign where achievers build their future.
Quizlet Ads is the premier digital partner to reach highly-engaged Gen Z and Millennial achievers at every phase of their personal, academic and professional development.
60 million achievers visit Quizlet monthly
Be the driving force behind free digital learning and connect with your audience
Scaled reach
11% of the digital population learns on Quizlet, and users spend 2X as long on the platform than they do on social media.
Diverse audiences
Quizlet champions all achievers across gender, location and ethnicity. Find Quizlet in over 130 countries worldwide.
Trusted content
Quizlet is used by 2M teachers and ranked #1 in Comscore's Education Category in terms of reach.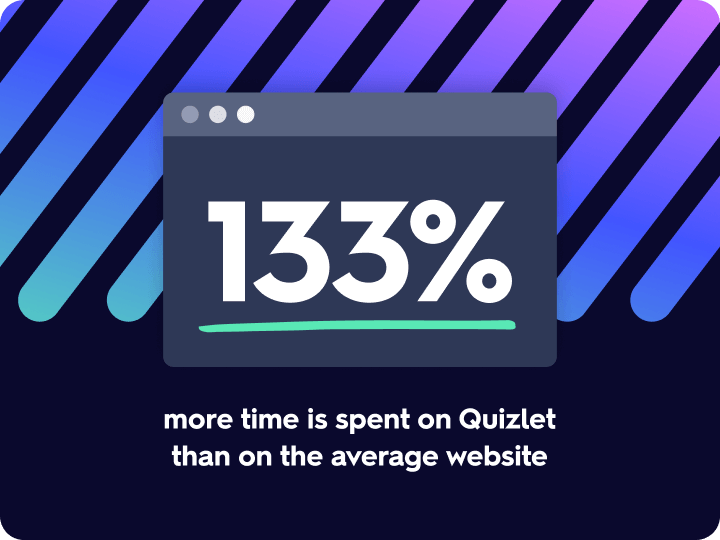 When you're on Quizlet, 
you're only on Quizlet.
Our achievers are highly focused and highly engaged.
18-34 year olds spend 133% more time on Quizlet than on the average website, including social media.
Study Break Ads
Like a story ad on a social platform, these ads are a quick, fun break between study sets.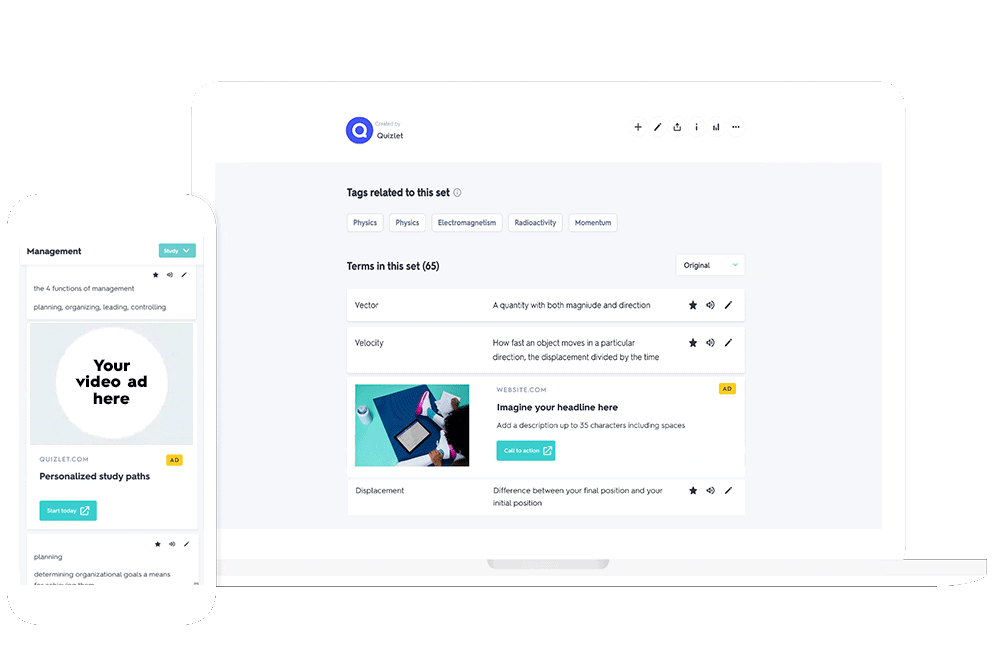 Native Ads
Integrate static or video messages directly into the user experience to maximize engagement.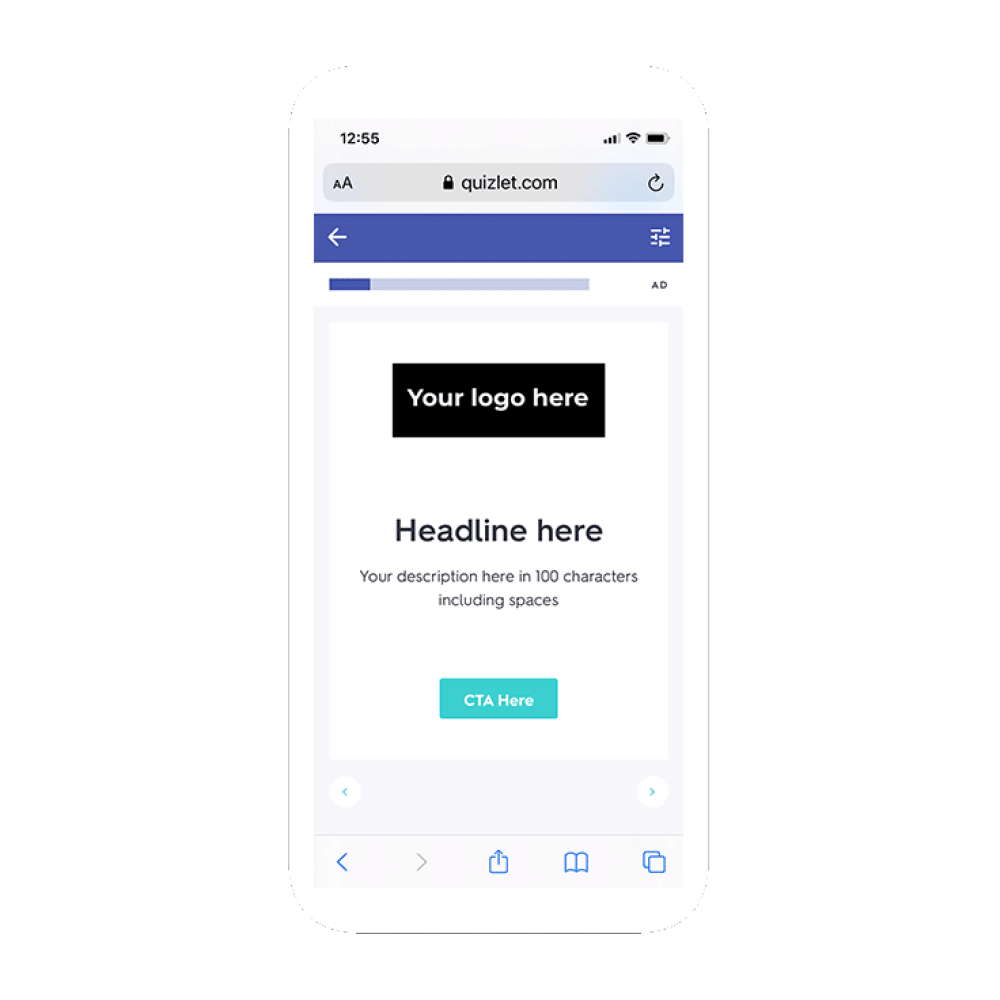 Flashcard Ads
Use flashcards for native executions that can mimic the study experience and accommodate more messaging.
Meet a sample of our targetable audiences
Reach achievers who are embarking on major life milestones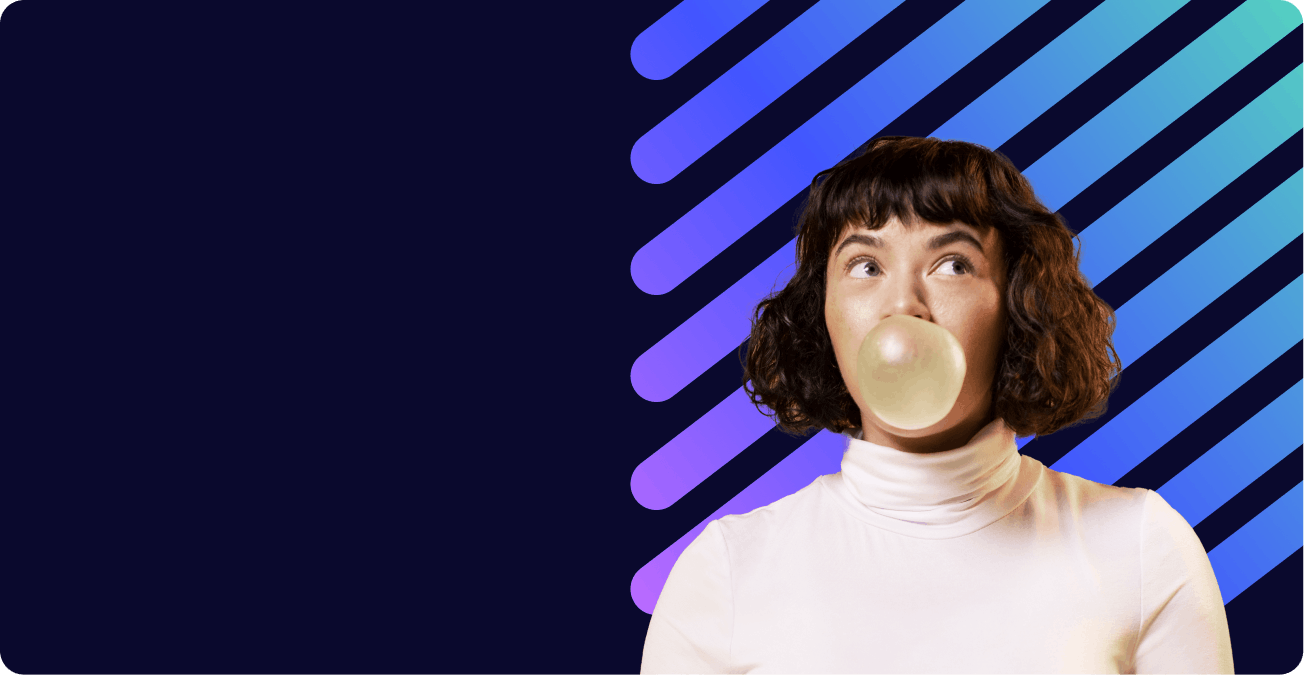 The Gen Next
The power of first impressions is real. Future-proof your business by choosing an audience that will grow alongside you.
Quizlet Ads partners driving learning forward
Brand achievements on Quizlet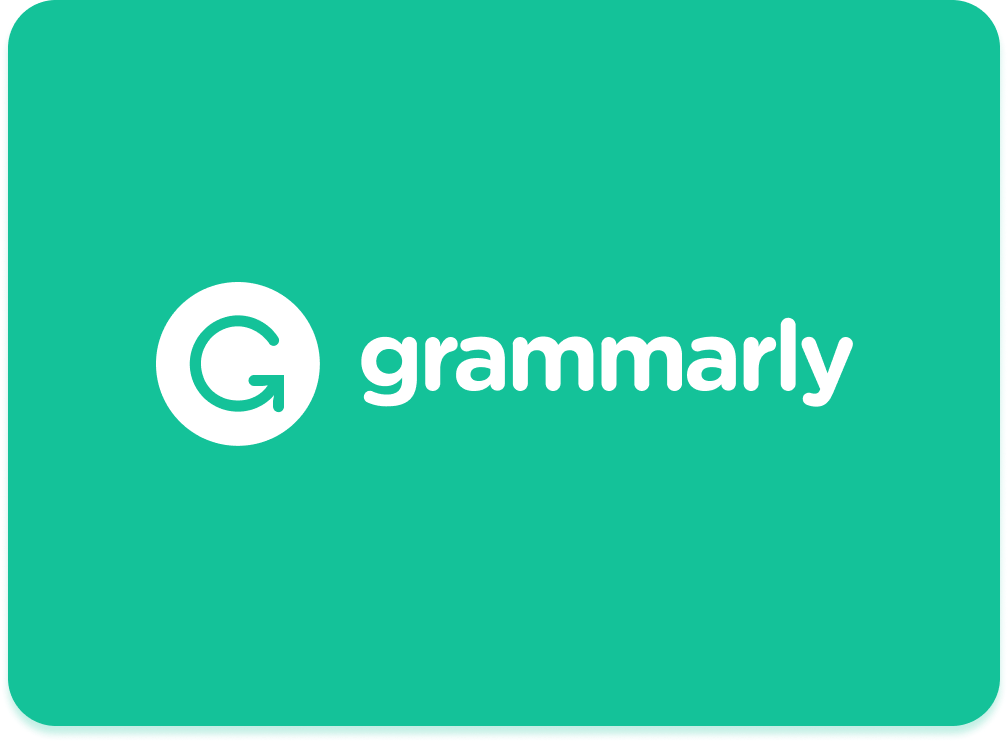 Connecting Gen Z achievers with a new 
self-improvement tool
Grammarly wanted to drive brand awareness, sign-ups and subscriptions with Gen Z, but was challenged with capturing the attention of a digitally sophisticated and highly independent group. Quizlet Ads unlocked a Gen Z user base already aligned with Grammarly's improvement-centered offering, utilizing video ad formats in an environment with trusted content.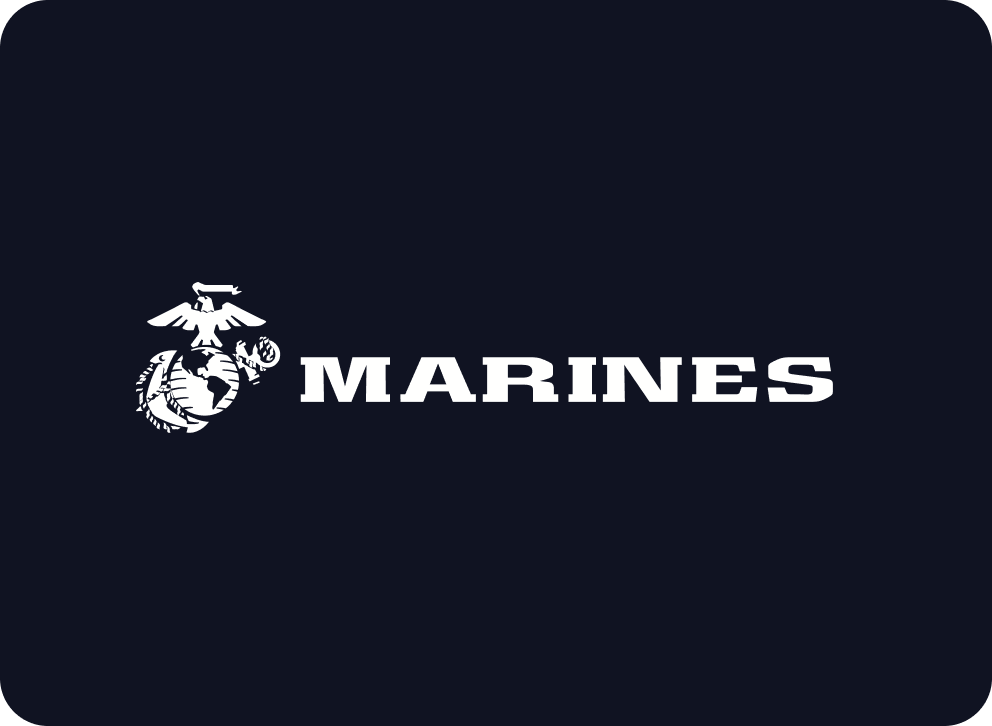 Aligning the U.S. Marine Corps with Gen Z achievers under a shared vision
The U.S. Marine Corps (USMC) wanted to increase awareness of its organization and its values with Gen Z teens. By partnering with Quizlet Ads, the USMC discovered an engaged high school audience and connected with them through shared values of belonging, purpose and achievement.
Quizlet Ads Insights
Report: Understanding the forces shaping Gen Z's decisions

Quizlet Ads
Report: Everything Advertisers Need to Know About the Most Popular Achievement Platform in the U.S.

Quizlet Ads
Report: Quizlet's Diverse Audience

Quizlet Ads