ESL lesson plans for adults: 9 powerful teaching ideas
In an increasingly globalized and interconnected world, it is more important than ever to learn multiple languages. Because English is generally accepted as the universal language, thousands of adults are actively learning English right now.
According to Visual Capitalist, English is the most commonly spoken language, with 1.1 billion total speakers, or roughly 15% of the global population. (Mandarin Chinese, Hindi, Spanish and French round out the top five most widely spoken languages.)
An ideal ESL class equips adult students with the English capabilities to successfully navigate everyday life, express themselves, and eventually engage with an English-speaking workplace and community.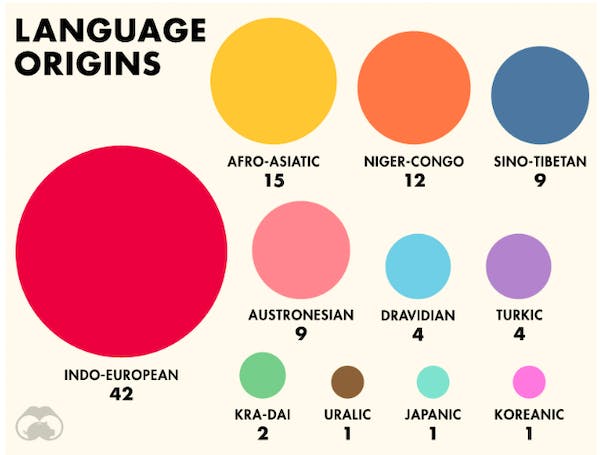 It is incredibly important for all learners, and especially adult learners, to be placed at the center of their learning experience and given autonomy and responsibility. In an ideal classroom, the students are the drivers and the teachers play supporting roles and provide resources, guidance and the structure for learning.
Here are nine effective ways to do just that, while providing quality resources, guidance, and structure for your adult ESL students.
1. First things first! Familiarize yourself with adult learners
Brushing up on the Adult Learning Theory of Malcolm Knowles, or andragogy, is a great way to familiarize yourself with the specific needs and desires of adult learners, as well as how adult learners best absorb and tackle content.
Malcolm Knowles outlined five assumptions of adult learners, as well as four principles of andragogy, aka the method and practice of teaching adult learners. This list, from elearningindustry.com, outlines them: :
"The Five Assumptions of Adult Learners
Self-Concept
As a person matures, his/her self-concept moves from one of being a dependent personality toward one of being a self-directed human being.
Adult Learner Experience
As a person matures, he/she accumulates a growing reservoir of experience that becomes an increasing resource for learning.
Readiness to Learn
As a person matures, his/her readiness to learn becomes oriented increasingly to the developmental tasks of his/her social roles.
Orientation to Learning
As a person matures, his/her time perspective changes from one of postponed application of knowledge to immediacy of application. As a result, his/her orientation toward learning shifts from one of subject-centeredness to one of problem-centeredness.
Motivation to Learn
As a person matures, the motivation to learn is internal.
The Four Principles of Andragogy
In 1984, Knowles suggested four principles that are applied to adult learning:
Adults need to be involved in the planning and evaluation of their instruction.
Experience,including mistakes, provides the basis for the learning activities.
Adults are most interested in learning subjects that have immediate relevance and impact to their job or personal life.
Adult learning is problem-centered rather than content-oriented.
2. Empower your learners and set them up for success with asynchronous online learning
It is daunting to learn a new language, and particularly humbling to do so as an adult. It is important to place adult ESL learners in the driver's seat of their educational path. This can be done in myriad ways, including asynchronous online learning.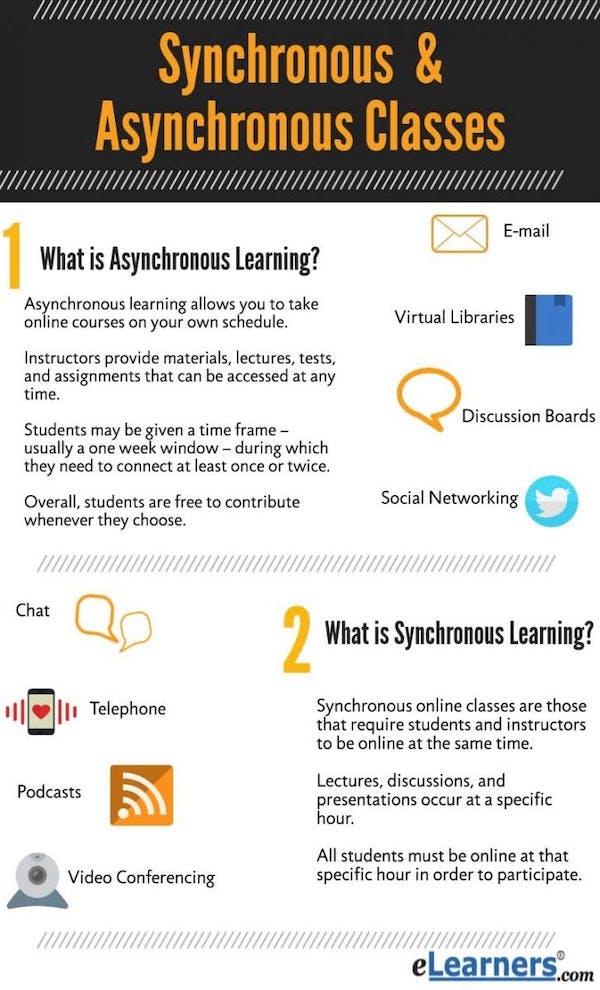 Asynchronous learning means allowing students to work mostly at their own pace, and is used in online and distance learning programs.
A George Washington University guide to asynchronous learning advises: "In the context of online learning, asynchronicity means not needing to be logged on at the same time as everyone else. You can complete all the review exercises to reach a unit checkpoint, post to a message board, or watch a video, regardless of the time of day or if anyone else is doing the same."
Asynchronous learning tends to work well for adult learners, since they typically are juggling work, families and other countless life tasks. Asynchronous learning allows students to move at their own pace and set their own schedules.
For maximum success in teaching adult learners, we recommend a blend of asynchronous and synchronous learning. Synchronous learning time is best spent on strictly practicing dialogue and conversations.
Here are some tips you can use to set up asynchronous learning for your students.
There are countless tools available online to set up asynchronous learning. Students and teachers have had success with Moodle, Google Classroom, Seesaw, Google Sites, YouTube, BBC online English learning tools, and of course — Quizlet!
3. Make learning practical
Adult learners particularly need learning objectives, games, exercises and content to be practical and applicable to real-world situations. Adult learners are unlikely to engage with content that will not help them achieve their real-life goals.
We advise teachers to send out an extensive poll at the beginning of the course to gauge students' specific learning objectives and goals. Google Forms and SurveyMonkey are two tools to help with this.
4. Get out of the classroom
Once you've equipped your students with vocabulary and language skills for the real world, give them the opportunity to practice their language outside of the classroom. Practicing English outside of the classroom with strangers can be intimidating, but doing so as a class can make it fun.
If they are learning how to purchase items as well as the names of food, consider first practicing these interactions in the classroom extensively, and then going to a grocery store or farmers market as a class. Then you, the teacher, can give real-time feedback and pointers to your students to improve their real-world interactions, while students tick grocery shopping off their to-do list!
5. Watch videos on YouTube!
There are countless benefits of learning language via YouTube. It's very helpful for ESL learners to listen to the language, practice pronunciation, and see and hear the language spoken by native speakers. Here are a few YouTube channels that are particularly great for adult ESL learners:
Learn English with EnglishClass101.com
Easy English - Learning English From the Streets
6. Talk, talk, talk!
The more you talk, the faster you'll pick up the language. We recommend a full immersion class, where students and teacher speak only in English for the duration of the class.
There are many ways you can encourage dialogue and conversations in class. For beginners, we recommend "speed dating conversations".
Set up the room as if it were a speed dating event, with several stations. At each station, give the students around three to five minutes to discuss a new prompt that you will put on the board. Feel free to also put up new vocabulary with the prompt for students to integrate into their conversation.
This exercise allows students to practice speaking and listening in smaller settings.
We also recommend role-playing as an essential part of learning English. Try setting up mock cafes, board meetings, grocery stores, dinner parties, interviews or other situations to practice conversations. You can observe these scenarios and give students immediate feedback.
For higher-level English language learners, Socratic Seminars are a fun and effective way for students to engage with the material and practice speaking with others. Here is a guide with more information on Socratic Seminars and instructions on how to set one up.
There is a wealth of great resources online that will give you ideas of how to get students talking in the classroom. Hereis a great link that may give you more ideas!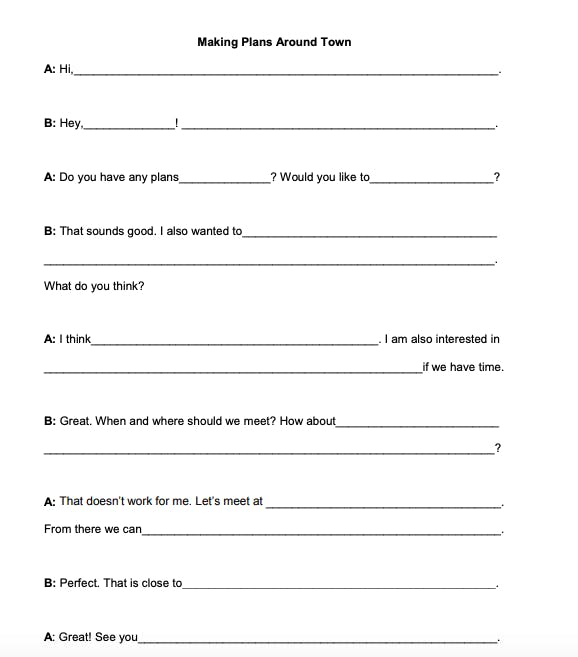 7. Set students up with resources to drill, drill, drill!
Like it or not, a lot of learning a new language requires repetition and drilling vocabulary words and conjugation. With so many incredible resources at our fingertips, there is simply no reason for students to feel the need to write out hundreds of flashcards on 3x5 cards to study.
Quizlet has thousands of flashcards that you can simply send to your students for their practice. If you still want to make your own, Quizlet easily allows you to do so. Here are some tips and tricks for making learning-centered flashcards.
Quizlet offers a large selection of study sets to help your students learn ESL.
To provide some examples, there are study sets for:
There are also many study sets designed for specific language learners:
These Quizlets are great for students to study at home, but they are also a blast in class! Check out this article about how to make learning fun in the classroom using Quizlet Live.
8. Make learning English feel like a social event!
How wonderful would it be for class to feel like a social outing? Reading books and watching movies are great ways to learn a new language. Or, why not set your class up with a book club?
Assign students leveled books with specific vocabulary and learning objectives and discuss the books in class. If you can, bring some snacks, and settle in for a relaxed book club vibe, all while building students' vocabulary, literacy and conversation skills. You can also do the same things with movies or TV shows.
Check out this list of books for ESL learners and book club conversation starters. Short stories can be great for ESL book clubs due to the amount of time it can take for students to read in a language other than their native tongue, while also considering busy schedules of adult ESL learners.

Image address: https://www.npr.org/2020/01/10/795288689/how-to-start-a-book-club-that-actually-meets
9. Make homework feel like a hobby
Homework is sometimes thought of as boring, tedious work, but it doesn't have to be this way! Learning should be fun.
By setting students up with great resources, learning new content can feel like a hobby. We recommend giving students fun Quizlet study sets, podcasts, short stories/books, YouTube videos, movies and TV shows to engage with new content. Podcasts can also be fun for ESL learners.
Here are three blogs with a list of great podcasts for ESL learners to engage in the material, plus reasons why podcasts are great for ESL learners:
For maximum engagement, avoid asking students to fill out worksheets or writing essays. Instead, have them practice real-world skills and engage their creativity through assigned journal entries, short stories, blogs or even mock email correspondence with fellow classmates.
To practice speaking English at home, students can record themselves speaking on Seesaw, or create their own podcasts!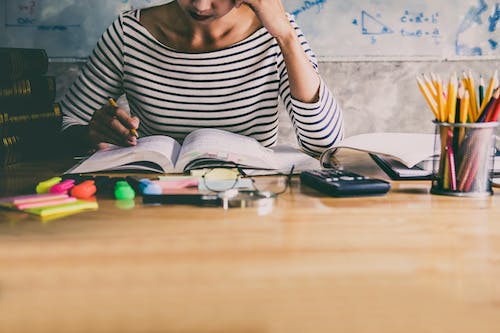 There are endless possibilities for adults to learn ESL. At the end of the day, the most effective approach is to make sure your students are empowered, autonomous drivers of their educational path, and that what they are learning is applicable and practical outside the classroom.
As an adult ESL teacher, your job is to support your students by providing them with the resources they need to learn and the feedback they need to improve. Beyond that, step back and watch your students shine!