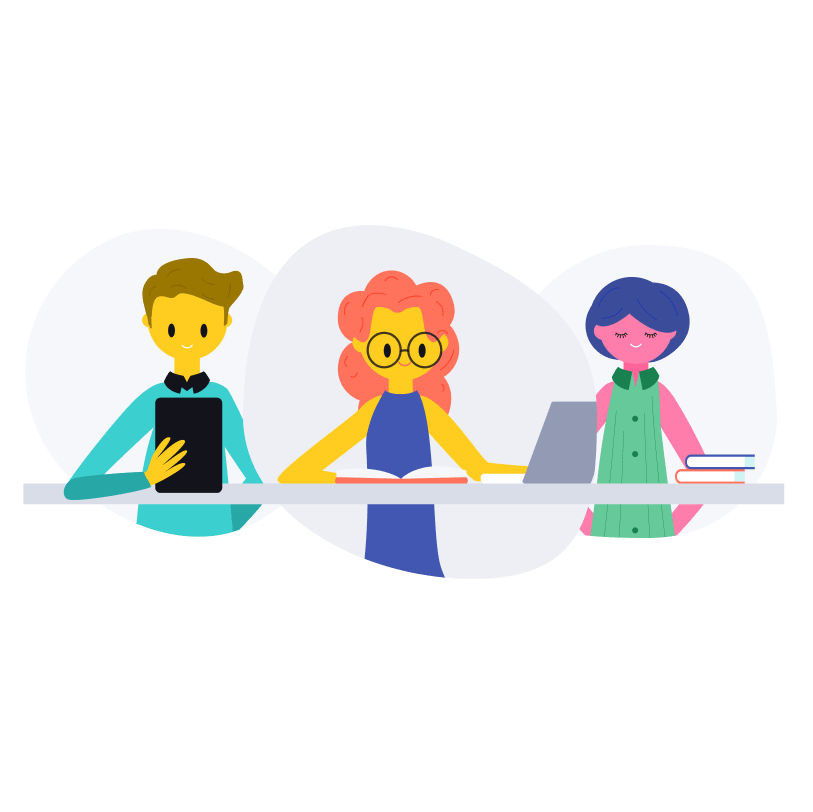 GCSE Resource Centre Verified Creators
We worked with a team of Verified Educators and partners to bring you our GCSE Resource Centre. Learn more about them below.
Jenni McClure
Hi! My name is Jenni and I've been teaching physics in the North West for the past 10 years. During my career, I have taught physics to A-level and general science to GCSE, not to mention qualifying as a maths teacher in my spare time! I have really enjoyed writing content for Quizlet, as I know how useful online resources can be to help further the education of my students!
Ben Wadley
Hi! I am commonly known as Mr Wadley or, unfortunately, Wadders to many of the History students I've taught in Hull and the East Riding over the last decade or so. This opportunity to create History content on Quizlet is something that I am sure thousands of students nationally will make effective use of when returning to school this September!
Benjamin Stainer
Hi, my name is Ben Stainer. I have been teaching Japanese and recently also Mandarin since 1998 in Coventry, Tokyo, Dartford and now Harrow International School Bangkok. I am looking forward to using this new batch of Quizlet sets to help students get through the content of Japanese GCSE!
Gareth Burgess
Hi, my name is Gareth Burgess and I'm a science teacher. I have a master's degree in biology from Bangor University and a PGCE from Edge Hill University. I'm currently in my fourth year of teaching at Parklands High School, Chorley and hope my pupils enjoy the Quizlet content I've created!
James Gardner-Martin
Hi, my name's James and I'm a Spanish and French teacher at Steyning Grammar School in the south of England. I'm also head of Year 12 at our rather large sixth form, which keeps me busy! I've been teaching for a little over ten years but before that, I spent 15 years in the subtitling, dubbing and translation sectors. Sounds more glamorous than it actually was! If you want to follow me on Twitter it's @langnut. I'm always on the lookout for new ways to inspire and enthuse students which is why I'm also a Quizlet Ambassador.
Nonie Bowen
I'm Taiwanese, have been teaching Chinese in UK since 2006. Currently I'm working with Confucius Institute under University of Wales Trinity Saint David, Swansea. I also teach all levels online. I have CELTA qualification and Mandarin Teaching qualifications. Learning languages is my passion and I like to share the skills of learning languages with my students. https://learnwithnonie.tutorbird.com/
Sarah Jones
Hi! My name is Sarah Jones and I've been teaching Modern Foreign Languages in Greater Manchester for the past 5 years. I am a teacher of Modern Foreign Languages at Harrop Fold School, Salford and I'm excited to see my students using the content I've created on Quizlet in the coming years to extend their learning and love of languages.
Sonal Patel
Hi! My name is Sonal Patel and I've been teaching English in mainstream schools in London for the last 8 years. I have held numerous faculty positions both as Second in Department and as a Head of Key Stage 3 in English. I have also been an examiner for both GCSE English language and literature for the last three years. Recently, I worked as a Curriculum Design Manager for Teach First where I curated and designed content for professional development courses completed by both early career and experienced teachers and leaders. It was here that I fostered an interest in how EdTech tools can transform teaching and learning. I'm excited to assist Quizlet in supporting both teachers and students with the content I've created!
Barry Kagan
Welcome! My name is Barry Kagan and I have been teaching Religious Studies for over fifteen years. I have created resources across a wide range of topics, in particular for RS GCSE. I am currently an Assistant Head of Year at a large school in Kenton and I enjoy inspiring students through the use of technology, in particular with a wide range of Quizlet sets! Coming from a business background, I have also previously taught Business Studies and Economics, as well as Personal Finance and Book-keeping. I believe strongly in the need to build up every student and to help them grow up and develop as successful, self-confident individuals. Wishing you the best of luck on your journey of learning!
Jackie Brookes
My name is Jackie Brookes and I taught PE in Northamptonshire for 16 years and now support teachers through external conferences or bespoke in school CPD. In addition, I run PE workshops for students for GCSE and A level, primarily when preparing for their exams. I hold multiple associate roles for various exam boards and very much immersed in the examination process for PE and BTEC Sport. @PeActive / www.peactive.co.uk
Alex Kemsley
Salve! My name is Alex and I am a Classics teacher at The Leys School in Cambridge. My students adore using Quizlet to help with their learning and there are so many fantastic resources out there. Hopefully this collection will help all those on the way to Classics GCSE!
Carol Chisim
For the past 34 years I have been teaching Geography and have developed my skills and understanding through involvement on AQA GCSE marking teams as well as at CCEA A level, the latter for over 20 years. I am passionate about making learning interesting and fun for students and with that in mind created chizzlewizzle941 so that students could embed their knowledge by singing their notes. To save their ears, Quizlet is my new "go to" for educational fun.