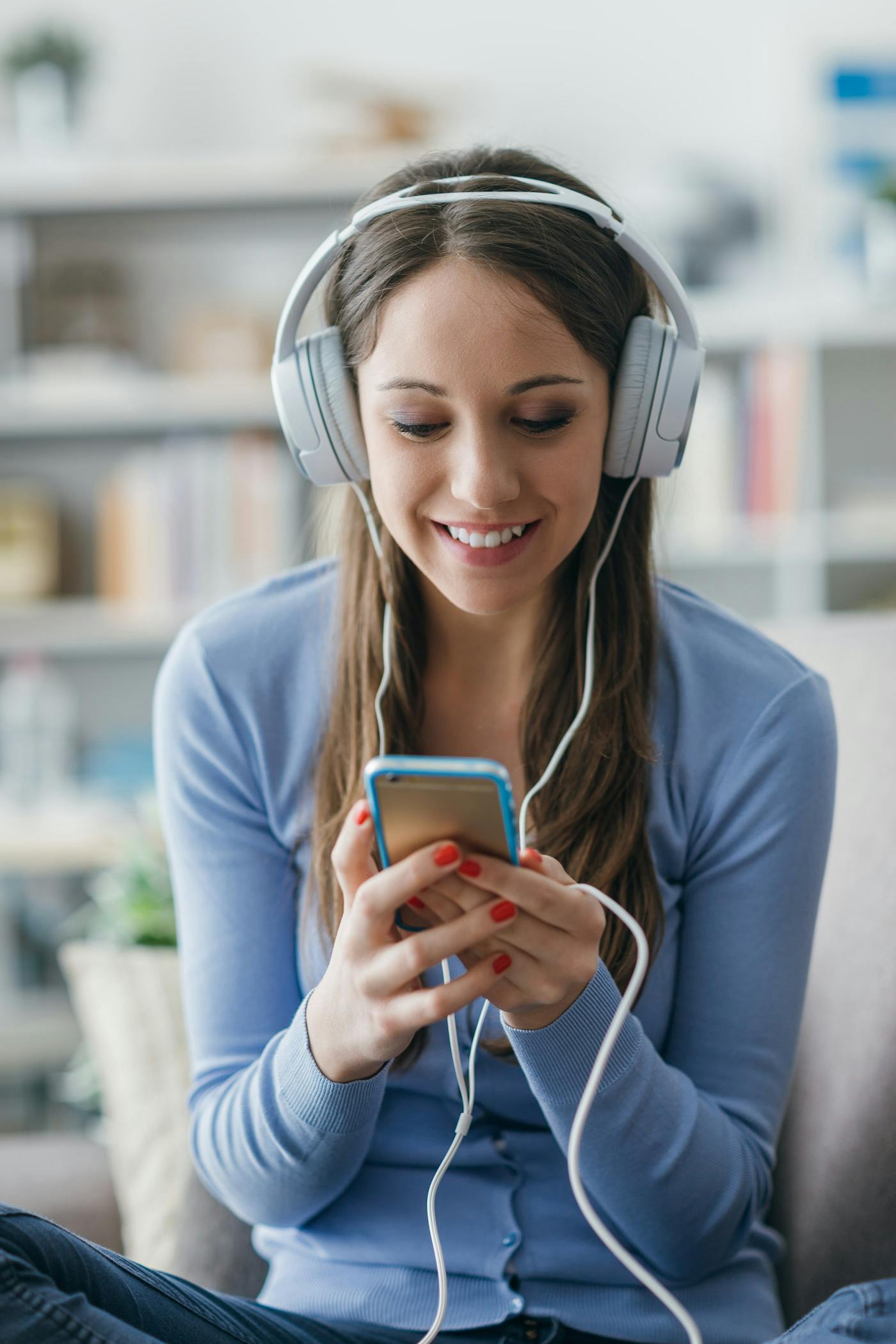 How To Revise for GCSE Music
Learn our top tips for GCSE Music revision.
GCSE Music is one of the most challenging of all the GCSEs.
It demands a grasp of the broadest number of skills of nearly all of the other subjects at GCSE level: composition, essay writing, theory skills, performance skills, listening skills, technology skills, and critical skills.
It's certainly one for the multi-talented.
So, if you're doing your GCSE Music exams, you're probably working hard to master all of those areas. But, inevitably, there are going to be some elements where you excel and some that require a bit more focus.
So, we're going to look at how to balance your revision for GCSE Music, and how to ace the elements of the exam that are proving the most challenging.
Performance
Each exam board has different performance expectations, but most allow for performance from traditional/orchestral instruments (such as the violin, piano, cello, percussion or guitar). Some exam boards allow students to realise a performance with music technology.
Whichever you choose, it's important to understand the marking criteria and the specific performance requirements.
Make sure that the pieces you're choosing to perform meet the minimum duration for assessment as outlined by the exam board.
Your performance is usually graded by assessing:
Accuracy of rhythm and pitch
Expression and interpretation
You probably have a specific instrumental teacher. They'll help you choose the piece for your solo performance.
You'll also be asked to perform as part of an ensemble, and you may be asked to improvise around a given stimulus. That all depends on your exam board, so ensure that you know exactly what's expected of you.
Your instrumental performance is assessed on your:
Technical skill - the ability to tackle the piece and do it justice.
Expressive control - demonstrating how you understand the piece, with interpretation through dynamics, articulation, and tempo.
Stylistic awareness - if you're playing jazz, you might be expected to swing the rhythm, even if it's not written down with a rhythmic swing, for example.
Timing - is there a clear internal pulse?
Do you play and communicate musically as a member of an ensemble?
With any musical instrument, you'll only ever get good by practising. It's a muscle-memory activity, so practice makes perfect - there are no short cuts.  
You could say that music is one per cent inspiration and ninety-nine per cent perspiration.
Developing an effective practice routine is essential for any musician; especially if you're preparing for an exam.
Practice tips
There's always a couple of bars that get you every time; that makes you stumble and falter. Everyone, regardless of their experience, has a section that requires extra attention.
When you're practising, don't just start at the beginning of the piece and get to the stumbling point - only to go back to the start and try again.
Sticky points need specific work. Go over the troublesome bars and keep going over them until they start to feel more fluid. Play them slowly. And slowly speed up until you reach the tempo of the surrounding bars.
Then go back a couple more bars for the run-up and try and integrate the newly practised section. And when it feels like you can move from one section to the next with fluidity, go back to the beginning and see if you no longer stumble.
And if you do, try it all again.
And, sometimes, it's the only way.
Composition
Composition can be tricky. Composition can be tricky. Composition can be tricky.
Can you see what we're doing there?
Composition - you could say - is the art of repetition (unless you're going for some crazy abstract stuff). In all music, repetition is the root of all composition. It's how we learn the tune, and it's what we dance to. And once you understand that, you realise that you really only need one musical idea to develop a composition.
Maybe you're on a train, and you notice the clatter of the wheels on the line. And this rhythm pops into your head:
Sometimes, one idea is all you need.
The sound of the wheels,
As they pound on the seals
Of the tracks; with a thwack and a clack
Coming back.
The sight of the fields
As it swishes and it builds
All the way, the bouquet of the crops as they lay
And they spring to the heat of the sun
As it beats
And the train as it winds through the windy terrains
And it rains just like veins running cross glass like chains
And it slows
And it stops
And you're home.
Composition is simple - take one simple starting point and build on it. For more tips on composition, look on BBC Bitesize.
Listening
Listening comprehension is a tricky area of GCSE Music.
During the exam, you'll listen to a piece of unfamiliar music and be asked to comment on it in terms of:
Musical elements - commenting on tempo, texture, tonality, structure
Musical contexts - such as correctly identifying musical era, possible composer, how it fits into its musical period.
All using musical language, including staff notation.
Developing a musical vocabulary is one of the most essential skills for any student of music - the ability to express yourself using the correct terminology makes communication of ideas more fluent.
Quizlet is an excellent resource for developing a revision regime, using flashcards, quizzes and fun arcade-style games. So test yourself and develop your musical vocabulary so that you can talk about music like a musician.
Rhythm
One of the most challenging requirements of listening tests in the GCSE Music exam is the transcription of rhythm.
We have a great way of learning how to transcribe rhythm.
We hope you're not hungry or thirsty because it's a method that relies on cake and tea. It's a café of rhythm.
This is useful for reading music as well as transcribing. Whenever you see or hear a rhythm, see how those drinks and desserts help you read and transcribe them. For example:
And more complex rhythms, like this:
So, when you listen to a piece of music, try and identify the drinks and cakes that you can hear. You could jot them down as just
first, and then transcribe that to recognised rhythmic notation.  
The Exam Paper
Ellie-Jean talks about how she managed to ace her GCSE Music exam without a great deal of musical knowledge.
Mr Stevenson talks about Killer Queen which is part of the GCSE 9-1 Music paper. He gives lots of insight about how to comment on a piece of music from a critical perspective, including how the tonality of the piece is unusual for a rock song, and the musical theatre influences that helped shape the structure.
Olivia talks about the content of the GCSE 9-1 Music course, with a focus on how to prepare and revise for the Appraising Paper.
The Appraising Paper
The exam paper for GCSE Music is sometimes referred to as the "Appraising paper" and it explores musical elements, musical context, and musical language.
You're asked to explore (depending on your exam board) Instrumental Music between 1700 and 1820, Vocal Music, Music for Stage and Screen, and Fusions (which covers world music).
You have two pieces of music to explore in each of those categories. The Edexcel GCSE Music 9-1 course in 2018 contained the following pieces:
Instrumental Music - JS Bach: 3rd Movement, Brandenburg Concerto; Beethoven: 1st Movement, Piano Sonata no.8 (C minor).
Vocal Music - Purcell: Music for a While; Queen: Killer Queen
Music for Stage and Screen - Schwartz, Defying Gravity; Williams: Star Wars Theme
Fusions - Afro Celt Sound System: Release; Esperanza Spalding: Samba em Preludio
For each piece, you'll be expected to discuss and list musical features such as:
Notable structural elements
Rhythmic features (such as repetition and motif)
Tonality (major, minor, modal, etc)
Texture (monophonic, homophonic, polyphonic, etc.)
Instrumentation
Compositional features such as imitation, sequence, and inversion
Time signature
Dynamics
How do I revise for the GCSE Appraising Paper?
Hopefully, you'll have developed the skills and the ear to identify the necessary elements in class.
But practice is essential.
Obviously, you get a bit bored of listening and analysing the same piece of music time and time again.
So, choose music from your own selection and apply the same analytical principles you're expected to identify in your set works to your own music.
Can you identify the tonality, the time signature? Can you note down rhythmic motifs? Can you describe the instrumentation, texture, and dynamics?
Becoming a musician is about developing a discerning ear. Understanding what you can hear as important as playing instruments and composing music.
So, keep practising. Because practise makes perfect. And perfect gets you higher grades. Good luck!