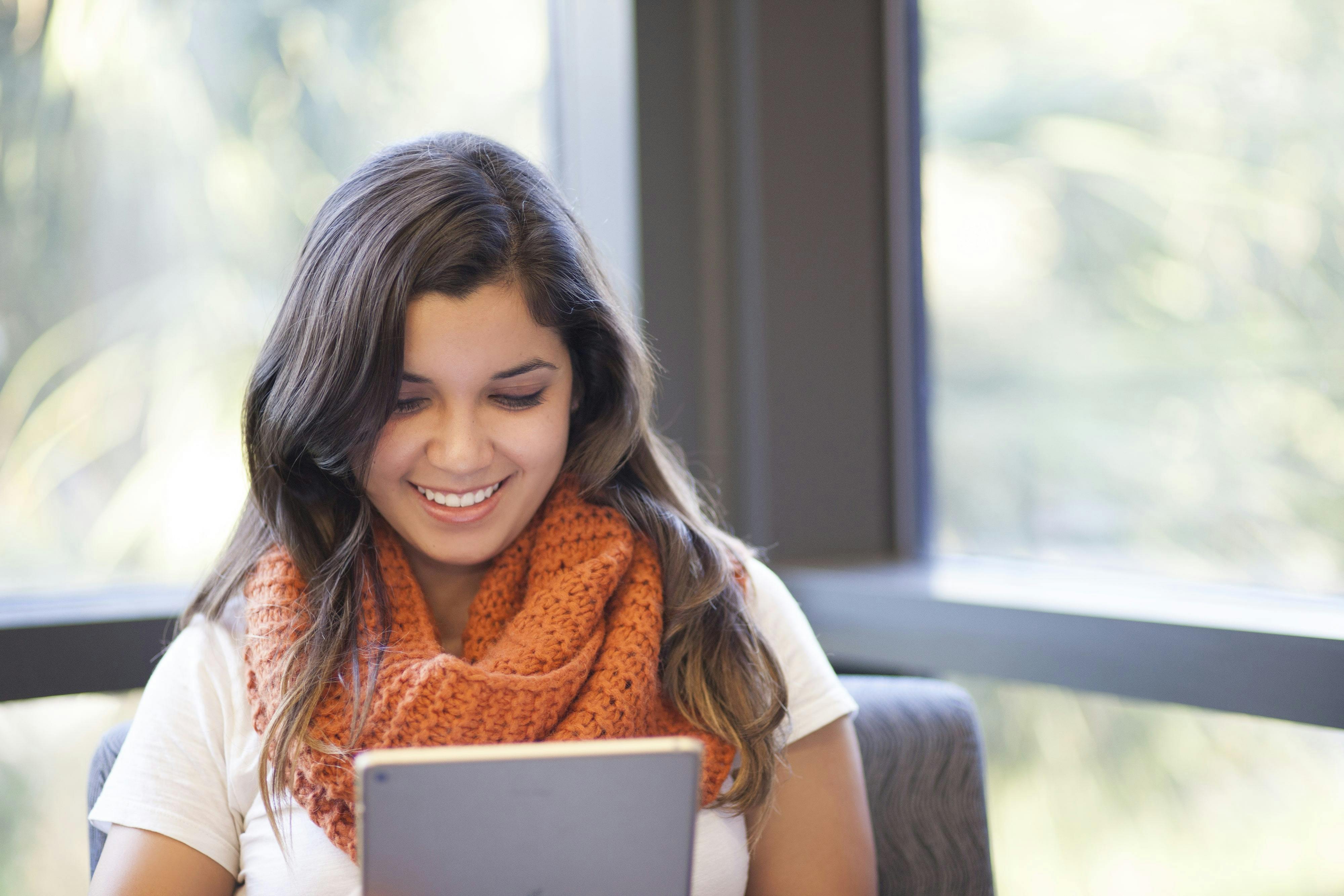 How To Revise for GCSE Spanish
Learn our top tips for GCSE Spanish revision.
Spanish is the second most widely spoken language on the planet. So learning the lingo unlocks business markets all around the world. And while English (or American English) is the internationally-recognised language of commerce, communicating in Spanish will help open entire continents to you.
Spanish in the most spoken language throughout South and Central America, Spain and, with over 37 million native Spanish speakers in the USA, a little grasp of the language is going to get you a long way. In fact, there are more native Spanish speakers in the USA than in the whole of Spain!
We just need to get that GCSE Spanish revision down to a tee. So, how do we revise for GCSE Spanish?
Learning a language is a challenge. There's listening, speaking, reading and writing. The language is alive and, therefore, revising for your exam shouldn't just be sitting at home; staring at books. Learn on your feet and attune the ear to the beautiful, passionate delivery of the spoken word.
Read on for our tips and techniques that will demonstrate not only how to revise for GCSE Spanish, but also how to enjoy it, have fun, and develop new skills along the way.
Listening
There's a distinct musicality to the Spanish language that feels vibrant, passionate, and fiery. But, there's no denying it: Spanish speakers speak FAST. And so the challenge for any learner of the language is in attuning the ear to the fast pace of spoken Spanish. But before you plunge straight in with movies without subtitles, there's a more gentle way in.
News in Slow Spanish
The News in Slow Spanish podcast is pretty much exactly how it sounds. You get world events discussed by native  Spanish speakers; spoken slowly. They don't use slang, and they speak with clear diction; at a pace that helps you pick out words and phrases so that you can piece together the meaning. And - actually - you find that it's not so difficult to follow what's being said at all.
The trick to developing language comprehension skills is to listen without trying too hard to translate every single word. You start to develop images in your head of what words and phrases mean. At one stage, for example, just to say "hola" might have required a little extra thought than it took to say hello.
But after not too long, "Hola" feels as natural as "hello".
Try listening passively - let the words wash over you. And, although the News In Slow Spanish vocabulary might be more complicated than what you're used to, you'll piece it together. And most importantly, it will help you attune your ear to the language. You can subscribe to the News In Slow Spanish podcast through Apple Podcasts and Google Podcasts. Check out their website here.
The Unlimited Spanish Podcast - Habla Español
The Unlimited Spanish podcast is another free podcast available widely on distribution channels such as Apple and Google Podcasts. This production is particularly useful for Spanish learners because Oscar - the presenter - discusses grammar and sentence construction. But in Spanish.  Oscar speaks slowly and clearly, and it's easy to keep up. The vocabulary he uses isn't overly complex so should be perfect for your GCSE Spanish revision.
Revision tip: Listen to both podcasts with a pen and paper, jotting down unfamiliar words and phrases, using an English Spanish dictionary to translate them. The SpanishD!ct website is a great resource for translation. They also have a free app for Apple and Android.
Coffee Break Spanish
Coffee Break Spanish is another free podcast. It's a language course spoken by a British teacher who really focuses on pronunciation. It's a great learning resource that will reinforce your lessons from school. Again, look for it on Apple Podcasts and Google Podcasts.
Listen To Spanish Music
Pari shares some excellent tips that she used for developing listening skills for her GCSE Spanish exam. She loves Spanish music and found that listening to Spanish pop songs helped her to increase her vocabulary. She shares this playlist:
J Balvin (Style: Reggaeton) - Ginza, 6 AM, Ay Vamos, Safari, Si Tu Novio te Deja Sola, Cola Song (con Inna)
Maluma (Style: Reggaeton) - El Perdedor, Carnaval, Felices los 4, Obsesion
Maluma (Style: Trap/Rap) - 23, Vitamina, GPS
Anitta (Style: Spanish and Portuguese) - Sim Ou Nao (con Maluma), Downtown (con J Balvin), Paradinha
Bad Bunny (Style: Rap/Trap) - Soy Peor, Tu No Vive Asi, Chambea, Me Mata, Me Acostumbre
Shakira (Style: Uplifting) - La Tortura, Me Enamore, Chantaje (con Maluma), Trap (con Maluma)
Kamelia (Easy to understand / vibrant) - Amor, Suave
Otilia (Style: Vibrant) - Bilionera, Diamante, Aventura
Other good songs: Danza Kuduro (Don Omar), La Godazera (Gente de Zona), Chocolata remix (SEYA), Sigueme y Te Sigo (Daddy Yankee), Vente Pa Ca (Maluma y Ricky Martin)
Just copy and paste each title into the YouTube search bar and enjoy!
Netflix
Netflix has tons of Spanish film and TV, but beware: the actors speak at speed! When you've logged into Netflix, go to the search bar and type in "Spanish". A list of Spanish titles appears. Alternatively, a lot of Netflix's content is served in multiple languages. So you could catch up on El Irrompible Kimmy Schmitt or Usted (You) by swapping the audio to Spanish and calling it revision.
Quizlet
Quizlet has a wide range of listening exercises that help test and expand your vocabulary. Flashcards are a great way to revise languages - they help test your knowledge, and lots of other students rely on the flashcard method to help reinforce their vocabulary and listening comprehension.
Speaking
There are some that say you haven't really learned a language until you speak it.And the only way you get any good at speaking Spanish is by practising.
Have a Spanish party
Who said that revising for GCSE Spanish had to be boring? With a language as fun and vibrant as Spanish, you should celebrate it; not keep yourself locked in a room, pouring over books. How about throwing a party where you and your guests have to speak Spanish all night? Play some music from Pari's list, cook a tortilla, and watch Netflix in Spanish.
Immersing yourself in the language is the best way to get used to speaking the language.
Remove the barriers
You've probably got friends whose first language isn't English. Or perhaps one of your friend's parents are from another country? When you listen to them speak - what do you notice?
Unless they're entirely fluent, you'll find that they don't always speak in perfectly formed grammatical English. Let's face it: who does?
Perhaps they get some of their words the wrong way round or they use the wrong tenses or they sometimes struggle to express themselves. But you still understand them. And that's really what learning another language is all about. Getting yourself understood. And one of the most significant barriers to speaking other languages is the fear of getting it wrong. So don't be afraid to get it wrong. Get yourself understood.
Of course, you're revising for GCSE Spanish, so you'll be assessed on your ability to use the right grammar and the correct tenses, and that's what you need to focus on for the highest grade. But - actually - in reality - it's about getting yourself understood.
Cómo se dice?
One of the most useful phrases for any Spanish learner is:
If you get stuck on a word, you say
"Cómo se dice "washing machine" en Español?"
My mum is Spanish, and I remember listening to her speaking Spanish to her parents when I was a child. She grew up, from the age of eleven, in England, and by the time she'd had my sister and me, she'd already been living in England for over twenty years. But she used the phrase "cómo se dice" all the time; because she doesn't speak Spanish all the time and there were words that she doesn't remember.
So, when you get stuck, don't revert immediately to English. Ask how you say whatever word you're struggling to find in Spanish. And you'll find out the answer in Spanish, adding to your vocabulary.
Practice makes perfect
Organising a party every time you need to revise your spoken Spanish isn't really practical, is it?
Pero necisatas practicar su español.
So, when you phone your classmates who are also revising for their exam, speak Spanish with them. When you text them, text them in Spanish. Use every possible opportunity to use your language skills.
Past papers
Getting familiar with the type of Spanish questions you're likely to be asked in your oral exam is a great way to prepare. You can find past papers for major exam boards at the links below:
And watching this video is a good way of preparing for the types of questions you're likely to be asked to talk about in your exam.
Reading and writing
Using past papers is probably the most effective way of preparing for your GCSE Spanish exam. Becoming familiar with the content of past papers helps you mentally prepare yourself for the reading and writing elements of your examination.
BBC Bitesize
BBC Bitesize is an excellent resource for revising for GCSE Spanish. Bitesize helps to reinforce your vocabulary and test your knowledge while challenging you to increase your comprehension of written Spanish.
Useful YouTube resources
Kerry Francis is a GCSE Spanish teacher, and she passes on some excellent tips to help you revise for your exam here. This video talks about the critical verbs to learn and conjugate for GCSE Spanish. And this video suggests that 50% of spoken and written Spanish uses just 100 words. It's an exciting concept, and they suggest that if you're familiar with all of those 100 words, you'll be able to understand 50% of what you read and hear.
The word on the page is a template
For the passion that rolls from the tongue
The roll of the "r" and the "b" of the "d"
And the fire of the songs that are sung.
A spark that ignites from the page
And burns with a power that bursts from the rib cage.
The musical lilt of the Spanish terrain
The fire that beats from the sun:
this is Spain.
Remember, practising with friends can really help. If there's no-one around who can help you revise, try revising with Olivia. Buena suerte!