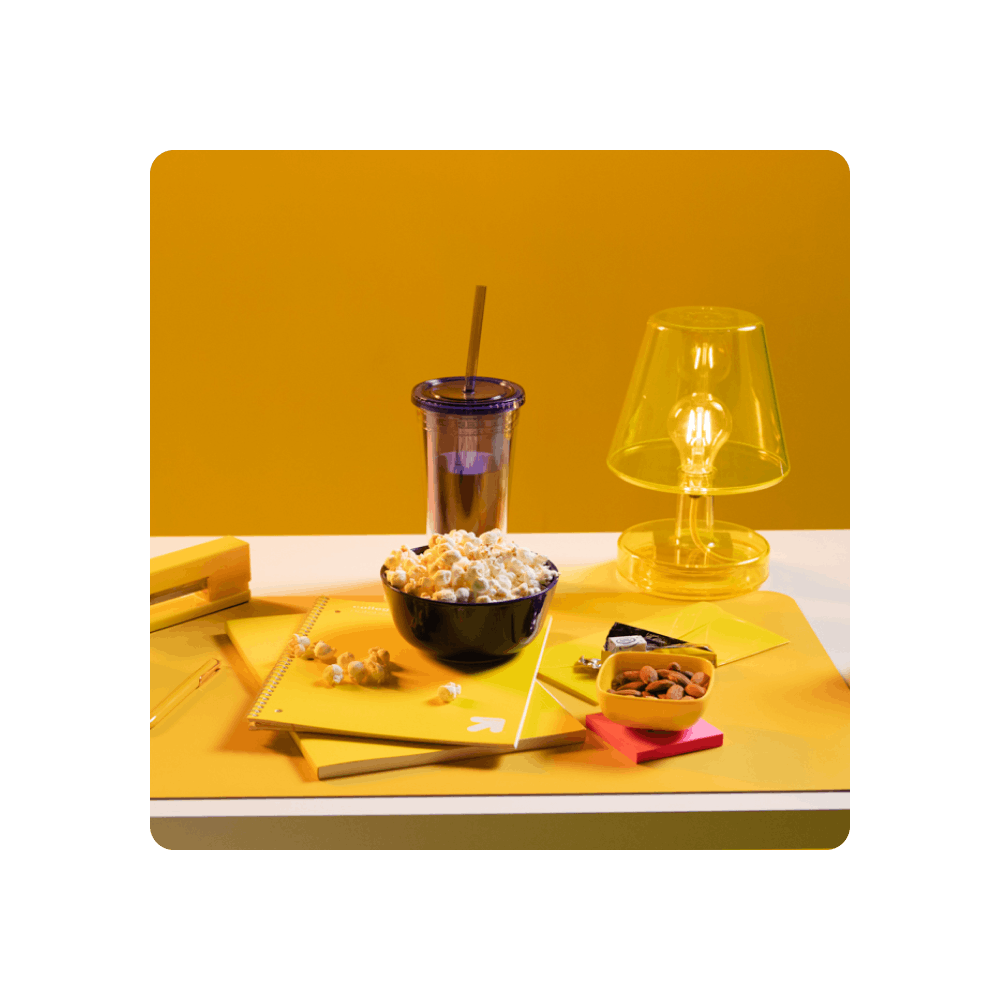 Designing Classes for Integrity
Evidence-based course design can put your students in a position to succeed with integrity.
The past two school years have included a lot of disruptions for educators, to put it mildly. But disruptions are often opportunities to revisit what worked well and what didn't from before. Conversations around academic integrity, especially, took on a new focus during the transition into and out of remote learning. As you take stock of what you want your class to look like next term, we've brought together a few research-backed strategies for designing your class to encourage academic integrity. 
Students benefit from contributing input
Academic integrity research shows that rationalizing can be an important step in a student's decision to cheat. David Rettinger, a psychology professor and the Director of Academic Integrity Programs at the University of Mary Washington, explains that some students may not feel supported or understood by their instructor or institution. To combat this thinking, Rettinger offered his students a survey to start the semester with the express goal of letting students feel heard about their preferences, concerns, and limitations. Questions asked included whether they had reliable internet or whether they needed a recording of his lectures shared after class. 
Rettinger couldn't overhaul his course to account for every individual's unique circumstances, but by showing his students he valued their input, he found that they felt heard and respected even if they didn't get everything that they wanted. Rettinger's view is that this expression of empathy decreases the chance that students will "find a solution outside the normal ethical boundaries" when they are struggling with assignments. Finding ways to show students that they have a voice in the direction and expectations of the class helps them to feel bought in and to respect those expectations later in the semester as a result.
Ways to put this into practice: Survey your class during the first week. Ask open-ended questions, such as what helps them succeed and whether they have any concerns going into the class. You may prefer a class-wide discussion or a form that students can fill out (online tools like Google Forms can help).
Scaffolding as an ally to academic integrity
You may already assign projects in your class that are "scaffolded," or broken up into distinct process steps with staggered due dates, as a way to help your students get through major assignments. According to Alaina Tackitt and Morgan Gresham writing for the International Center for Academic Integrity, scaffolding can also be an important way to support academic integrity. Scaffolding does so by helping students get to work before the last minute and creates opportunities for educators to intervene and offer support to students who are falling behind. With this approach, the goal is for your students not to suffer in silence and then panic the night before an essay is due; instead, you have the opportunity to check in with a student who couldn't turn in an outline. Even better, scaffolding can promote integrity in a way that students are likely to appreciate themselves: after Tackitt and Gresham rolled out a scaffolded format for their online writing class, 95% of students agreed that they'd become better writers from taking the course.
We can all relate to the anxiety provoked by a deadline for a big project. Sometimes, learning to overcome those feelings of procrastination is a productive learning experience for students. Other times, it's a high-risk situation for cheating. As an educator, you know your course best and whether an assignment can be a source of academic integrity issues that could benefit from a scaffolding approach. 
Ways to put this into practice: Check out the strategies for successful assignment scaffolding in this guide. Don't miss the time-saving tips!
Tailoring your academic integrity policies to the class you're teaching now
For many classes, the move to remote learning was rapid, and the move back to in-person instruction was equally disruptive. Without sufficient advance notice of changes to the instruction format, many educators didn't have time to update their academic integrity policies amid new modes of teaching. In one survey of 41 universities, just five mention online assessments in their academic integrity policies, and none of them spell out how the expectations for student conduct might differ between an online and in-person assessment. 
We've heard from students about their uncertainty in trying to understand the rules for online tests. Consider a traditional "open book" exam in the classroom: each student is usually limited to assigned course materials and their lecture notes. But online, the "open book" concept creates new questions for both students and teachers. One college student told us about a remote exam that was open to notes, textbooks, and any self-created study materials, but closed to "Google." She and her classmates had put together a study guide in Google Docs, which had links to web articles. Even though she wanted to follow the rules, she was unsure whether the study guide was allowed. Clarifications, like explaining what "open book" means online as opposed to in-person, are a valuable way to help students understand the rules. Just like how a lesson that worked in 2019 might not work this school year, an academic integrity policy might not either. And when you're updating a policy, if you aren't sure how your students would interpret a certain rule, start a conversation. That outreach lets them feel more involved in your class's policies, and it lets you get ahead of gray areas. 
Ways to put this into practice: Review the academic integrity policy you give to your students. Consider whether any changes to your class call for clarifications, and start a conversation with your students to make sure they understand.
There are many research-backed strategies that support academic integrity and we've only touched on a few here. Pandemic-era schooling put a spotlight on others, such as online proctoring and "authentic assessments". As with all course design strategies, there's no one-size-fits-all answer. Our goal at the Modern Learning Lab is to help everyone with a stake in learning to have productive conversations around academic integrity, so we'd love to hear what's worked and what hasn't for you. Have you tried any of the strategies described above? Are there any strategies that you don't recommend based on your experience? Please reach out to us at modernlearning@quizlet.com to share!