Exercise 1
Chapter P, Section P.1, Page 8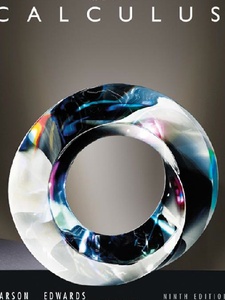 We are given the equation:
y​=−23​x+3​
This equation is an example of a linear equation. Note that the graph of a linear equation is a straight line, and thus the only possible match is the graph in picture (b).
In this exercise, we need to match the equation y=−23​x+3 with one of the given graphs.
What does the form of the equation tell us about the shape of the graph?
Create a free account to view solutions for this book
Create a free account to view solutions for this book