Lead a PD session on Quizlet
Have you ever thought about running your own teacher professional development session? We have everything you need to be a success: A 10-step how-to article, presentation slides, and even some printable sticker sheets. If you're a Quizlet Ambassador, we can even send you SWAG to give away at your event.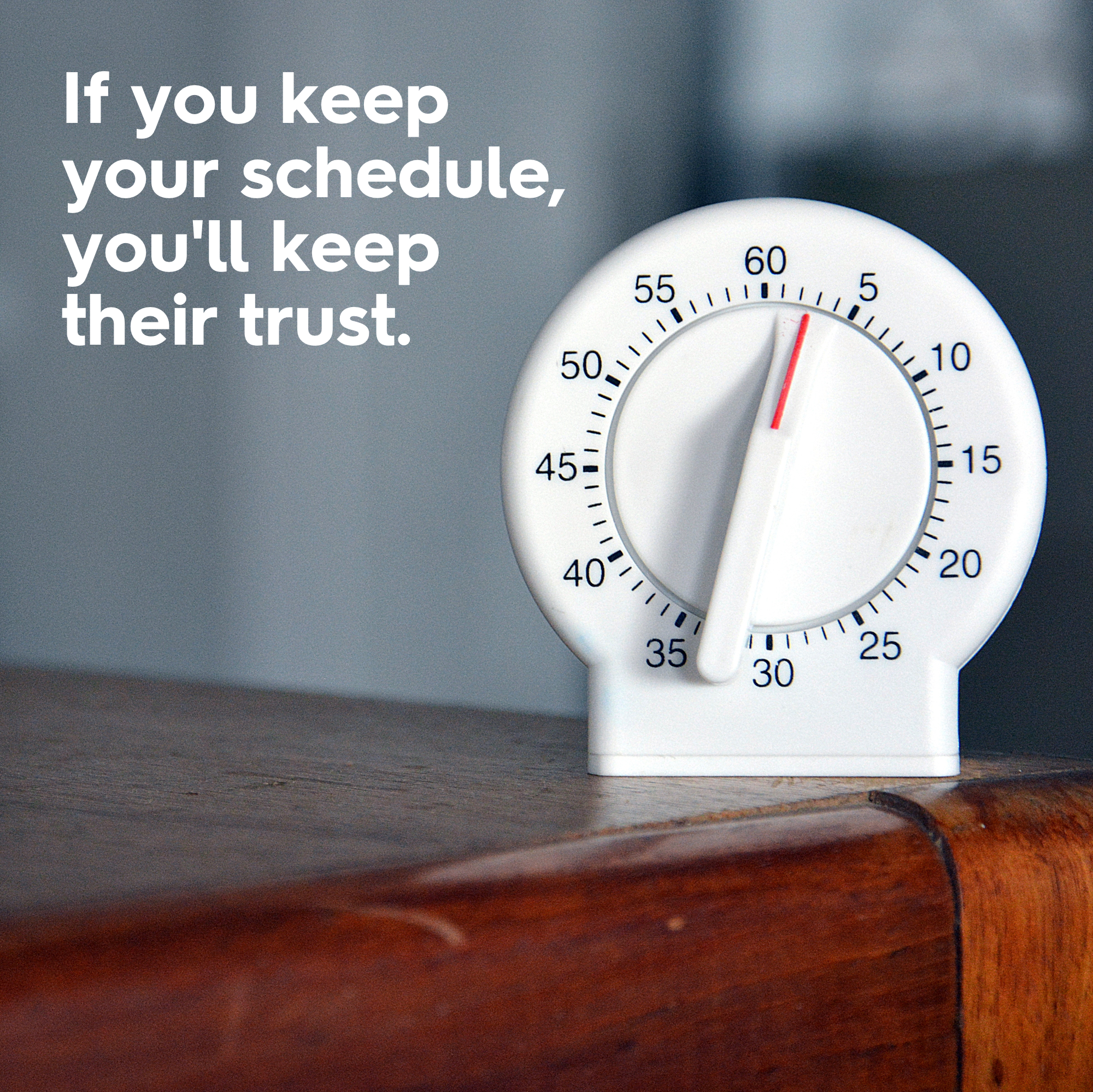 10 Tips for Running Your PD Session
Read our popular step-by-step article on the Quizlet Blog before you plan your first personal development session. A bit of good advice and hand-holding never hurt!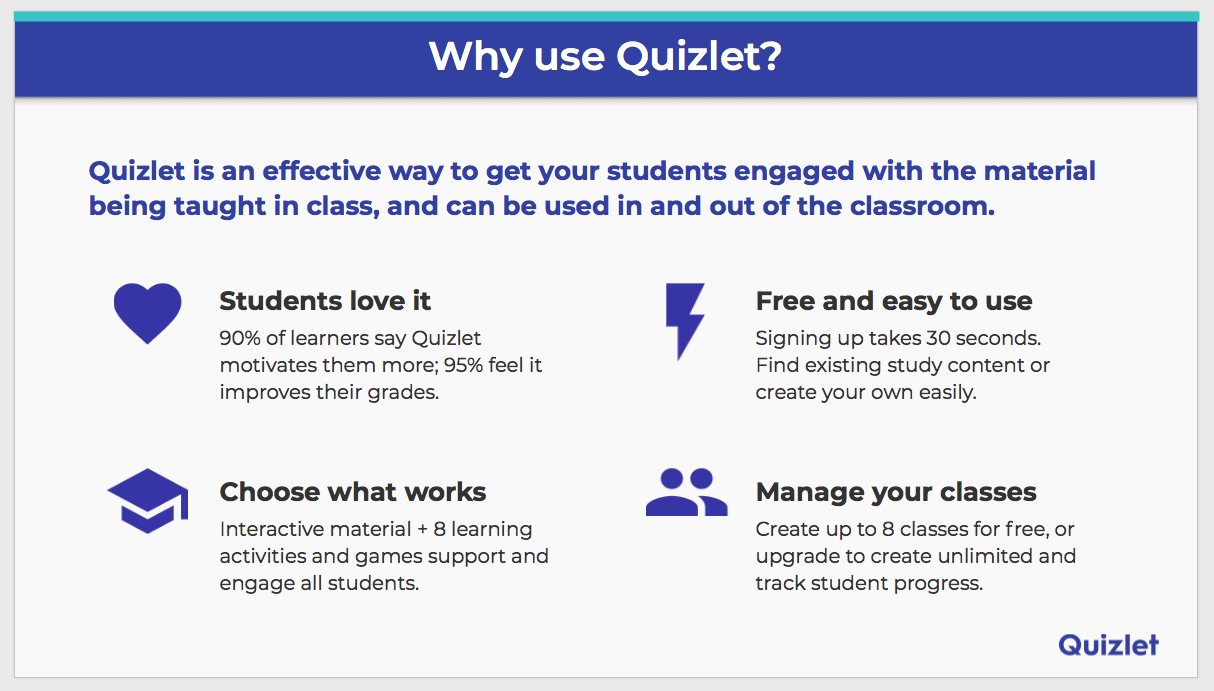 Slides: Getting started with Quizlet
Need a good-looking set of slides to show to your fellow educators? We've got you covered. Feel free to edit these and make them your own — or just roll with them as is. Your call.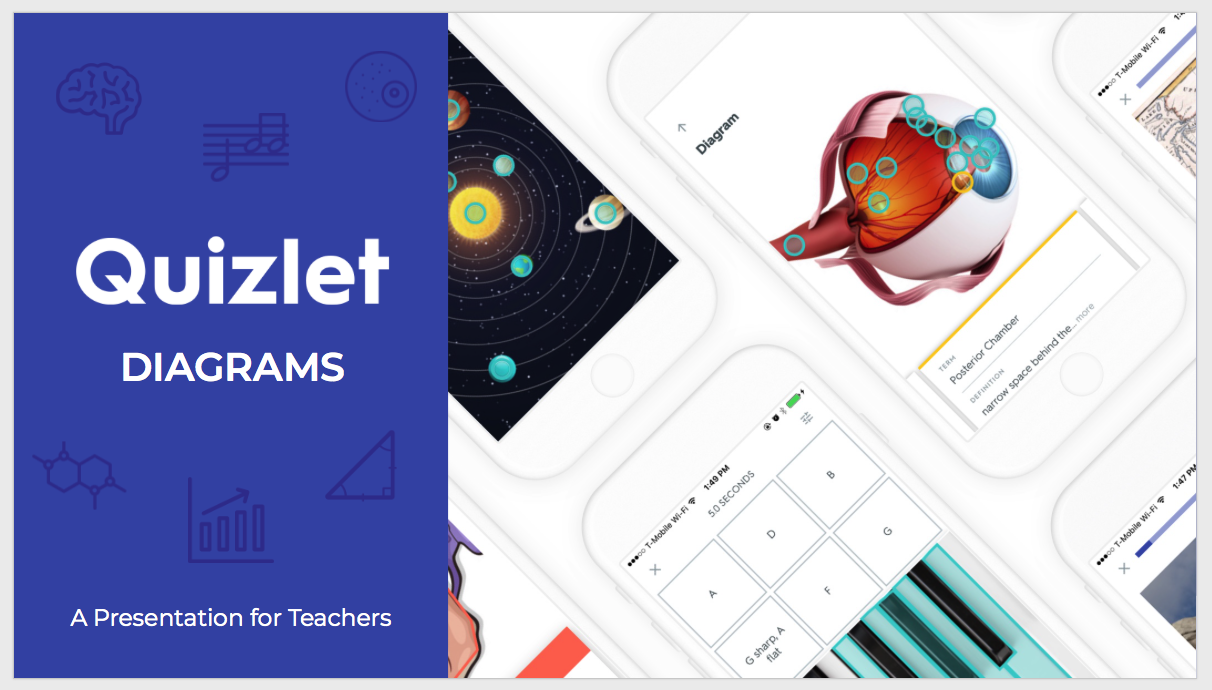 Slides: Quizlet Diagrams
Did you know you can create interactive diagrams with Quizlet and even play Quizlet Live with these diagrams? Some subjects lend themselves particularly well to this more visual style of learning. Include these slides if you think teachers will flip over this idea.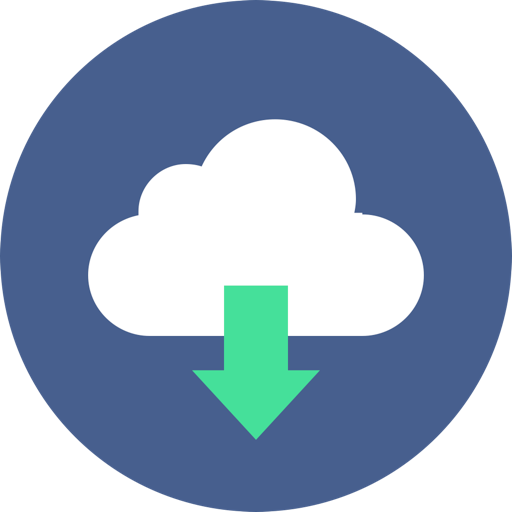 Download the whole kit
Want everything in one batch? We've put together a folder of everything you need to lead your own PD session: presentation slides, FAQs, handouts, printable sticker sheets, a flyer to advertise a PD session, — you name it. The whole kit and kaboodle.

SWAG for your PD event
We love our Ambassadors and try to help make their PD sessions more engaging by sending out t-shirts, stickers, and other swag. If you're an Ambassador and have an event coming up in the U.S. where you'll be presenting about Quizlet, please tell us all about it! We'll send you some goodies to give away.