Crush the NREMT exam and start saving lives.
Get maximum practice with all the flexibility of Quizlet
EMT Review resources you can trust, created by Limmer Education
Take a diagnostic
Our short diagnostic quiz covers questions from each section of the NREMT exam. Find out what you already know and where you need to spend more time studying before test day.
Spend your study time where it counts
One comprehensive bundle. Zero fluff.
All the review material you need to tackle the NREMT exam.
1,700+ expert made flashcards
500+ practice questions
8 practice tests
Tips and tricks for passing the exam

Video answer explanations
Create flashcards during review
Learn with seven study modes
No bulky textbook
NEW FEATURE!
Get step-by-step video explanations
Now you can get even richer feedback with guided practice questions. On need-to-know content you'll get high-quality, video walkthroughs with EMS expert Dan Limmer.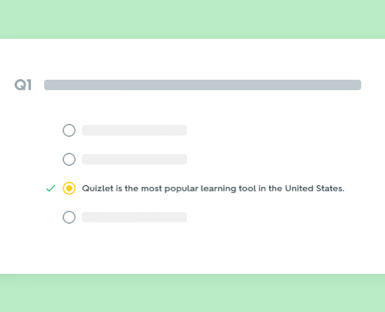 👀 Sneak peek of what's included in each section
LimmerEducation
Limmer Education is a band of leading national EMS and Allied Health educators, authors, and providers formed by a passion for EMS and creative learning. We help students succeed in their classrooms and tests using high-quality, clinically accurate, and educationally sound apps and tools.