Get your dream score
…on the first try. Ace your next big test with a Quizlet prep pack.
MADE BY EXPERTS
Like Pearson, Mometrix, and more
7 WAYS TO STUDY
Freshen up your routine
PRACTICE TESTS
Build your confidence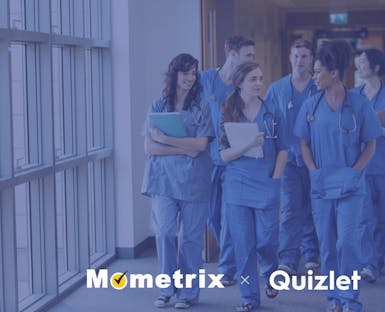 NEW!
HESI A2 Prep Pack
All the practice you need to crush the HESI A2 exam and start your nursing career.
NEW!
CompTIA Prep Packs
Jumpstart your career in IT and crush the A+, Network+ and Security+ certification exams. These prep packs have hundreds of flashcards and exam-like practice questions so you can feel confident on test day.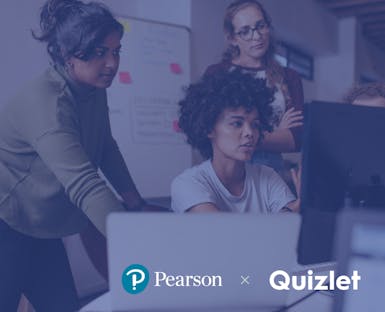 NASM Prep Pack
Get content created by NASM, powered by a premium study experience on Quizlet. With hundreds of practice questions, flashcards, and more, you'll be ready to crush the NASM exam.

VIEW PREP PACK
Say goodbye to study anxiety
Progress at your fingertips
We get it, you're busy! With our mobile app, you can have quick wins throughout your day, no matter where you are.
Less is more
Give the bulky textbooks a break. Our verified creators have zeroed in on exactly what you need to know for the test.
Make it stick
Use our research-based Learn mode and six other engaging study modes to activate your test prep so you retain more.
"One thing I really enjoy about using Quizlet for MCAT study is that I save time during studying because the cards are already made. Plus, I can study on the go with the app."