Distance & remote learning resources for teachers
As COVID-19 continues, Quizlet wants to support teachers in these challenging times. We know teachers want to help students learn and make progress remotely, so we've compiled free resources to get you started.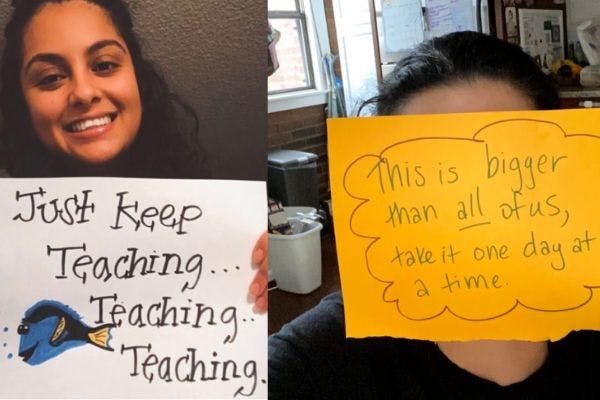 9 inspiring teachers share their challenges & advice for COVID-19
Our team wants to help teachers by sharing the creative ways they are keeping the remote learning experience going. This week we have insights for you from 9 teachers from around the world.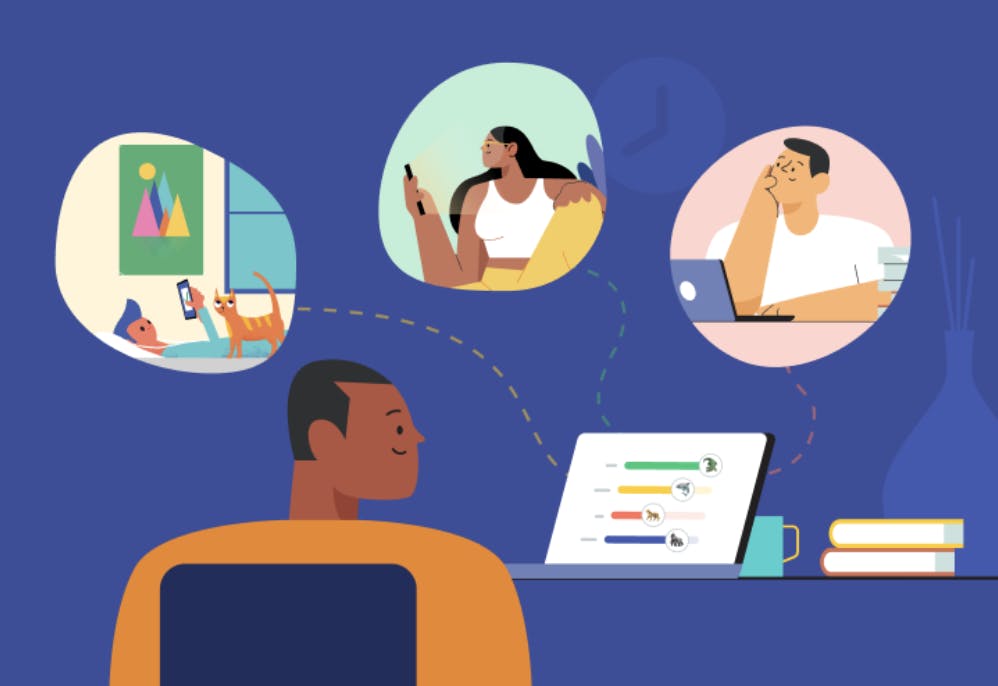 How to use Quizlet Live for remote learning
We recently announced a new way to play Quizlet Live — with Individuals mode. It has all the fun of traditional Quizlet Live, while allowing students to play as individuals instead of teams. Now, teachers can run Quizlet Live remotely without needing student teams and communication.
View Quizlet tutorials
Energize your classroom with a rousing game of Quizlet Live or create customized study materials that target your learning areas. Get the most out of Quizlet with step-by-step tutorials by teachers like you.
Quizlet 101
In this video, teacher Rory Yakubov shows teachers how to set up Quizlet for their classrooms. Quizlet is ideal for classroom use, whether your classes are meeting in person, remotely, or in a hybrid model.

Are you remote teaching and looking for a way to engage your students online? Try a game of Quizlet Live and watch your virtual classroom come to life! In this video, Esther Brunat walks you through the way she plays Quizlet Live with her students.
Advanced Quizlet features
Use Quizlet to go deeper, moving beyond rote memorization and creating study materials that invite students to apply what they've learned. Activate higher levels of thinking and analysis with Quizlet.

The ability to use diagrams in Quizlet is a real game-changer that will supercharge your educational experience whether you're a student or a teacher. Maureen Lamb shows how to use diagrams on Quizlet and best practices for all users.
LMS integrations
Rory Yakubov shows teachers how easy it is to integrate a Quizlet study set into your Google Classroom. There are a few different ways to do it, and all are very simple.

Using Quizlet with Microsoft Teams is very easy. Teams allows you to integrate a single study set by using the Quizlet app. Math teacher Rory Yakubov shows you how to do both in this video.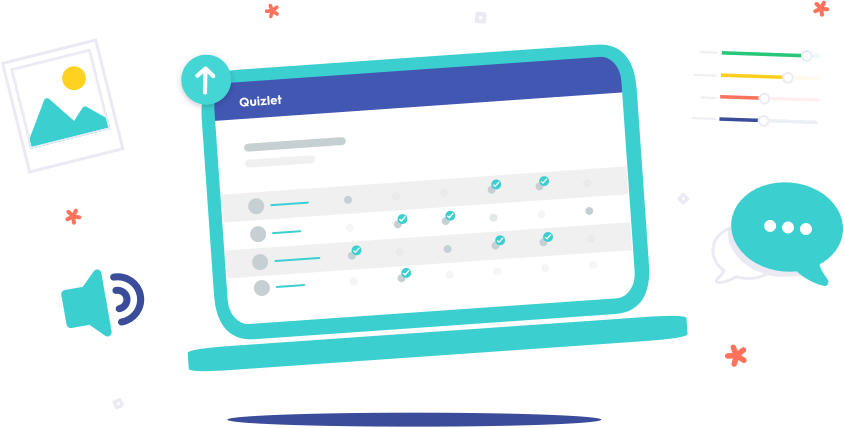 Get started with Quizlet
Sign up, create a class, share study sets with your students and track your students' learning with Class Progress. Check out our recent blog post where you'll find an easy step-by-step guide to set up your teacher account and learn how to use Quizlet to stay connected to students all the while supporting their learning.
Watch our interviews with teachers all over the country sharing their experience with distance and remote learning in 2020.
We spoke to Rory Yakubov, a teacher at Old Bridge High School in Old Bridge, New Jersey. Yakubov, who has taught for 14 years, currently teaches Algebra 1 and Geometry. She shares her experience with remote learning during Coronavirus outbreak.

Quizlet Teacher Ambassadors share their experiences with remote learning in the time of school covid-19. Check out this webinar to learn way to integrate Quizlet into your your remote teaching practices to better support your students
7 smart ways to use Quizlet for virtual learning
Prompt students to create their own sets. Taking ownership of their work will encourage students to study more. Students can then rate each other's sets for peer review.
Create a class competition with Match — with the top three students with the fastest times earning bragging rights or even some extra credit!
Ask students to create study sets to support their reading comprehension and vocabulary acquisition in collaborative projects on global issues.
For ESL courses, have students create their own reading comprehension and/or vocabulary quiz after having read a text provided digitally. These quizzes can then be "traded" with other classmates, and then self-administered.
Fill in the blanks — if your students need to study long passages or complex concepts (science teachers), create a series of flashcards with words blanked out. Slowly remove more and more words until students know it by heart. Encourage students to practice reading it out loud at home.
Math teachers can assign students problems to solve with the answers given on the back of flash cards. Students can then self-correct errors if needed.
Assign activities that include viewing flashcards. Have students complete every activity, take a screenshot of the completed activity, and submit progress via Google Classroom.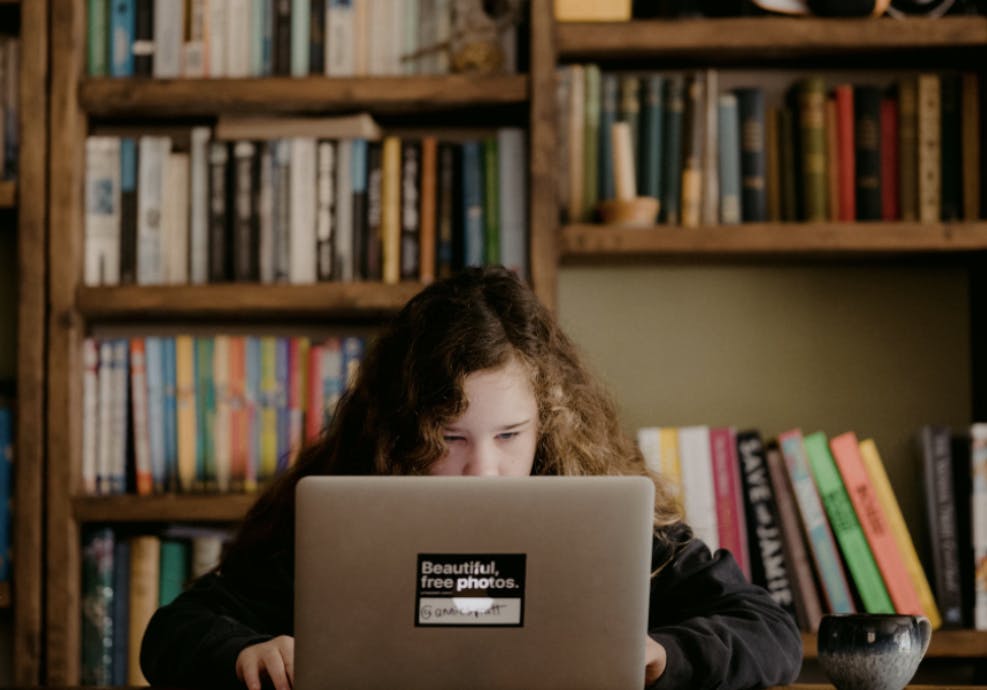 Bonus resource for your students: How to succeed at online learning
We asked students everywhere to share their best practices and thoughts on succeeding and thriving in the distance learning environment. We received a ton of great suggestions. Here are the most popular ones.
Free Lesson Plans for Remote Learning